Ella Rose Muse is in Germany.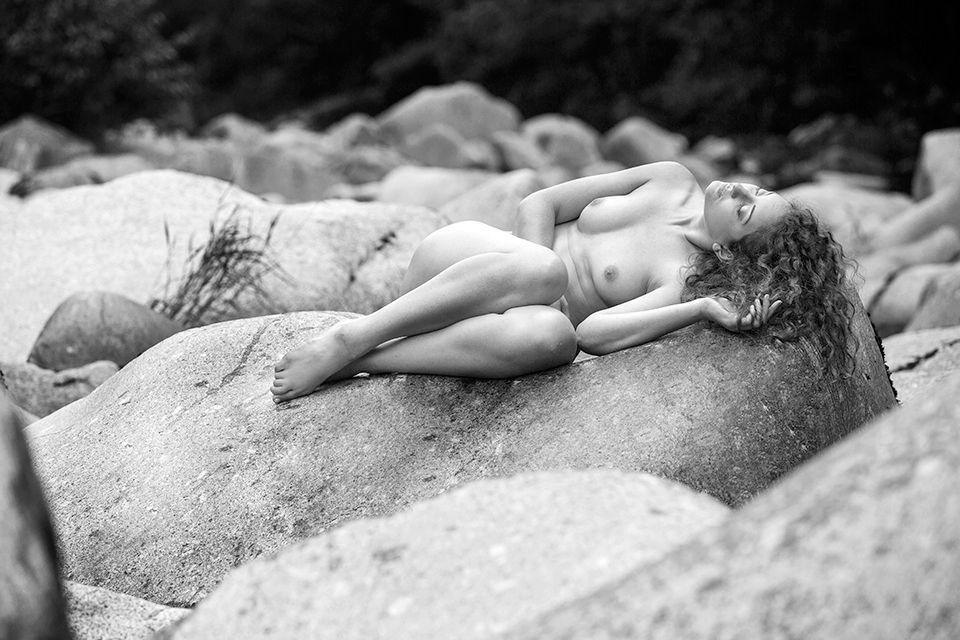 What a great opportunity not to be passed up. No sooner said than done. So we agreed on a two-day shooting in the Black Forest. The distance from her location the day before wasn't too far, the area is ideal for shooting and the the airport in Stuttgart is just around the corner. At least that's what we thought. We had made our plans without figuring in problems with the Deutsche Bahn.
Sitting in the correct train, she had been told to change trains in Baden-Baden in order to get to Offenburg. This, however, was not true. She was not in the correct train when it arrived in Offenburg. Instead, when we telephoned she was in the ICE to Zurich, which doesn't stop, only rolls through Offenburg. Hahaha! I could have saved the extra trip to Offenburg. The next stop was Freiburg. *grmpf*
So we started our first day quite a bit later than planned and therefore couldn't reach (by foot) our selected location in time. It didn't matter though, because the north Black Forest has so many nice places to shoot. So the quick change in plans was not a problem. The predicted thunderstorms did not occur. Instead we had a a wonderful mild evening. To compensate for that, it rained cats and dogs starting at noon the next day, instead of the promised light showers. No badge of honor for the weather service.
Ella Rose is wonderful. I only know a few models who can pose independently, at the same time including my ideas in such an elegant way. I am deeply impressed.