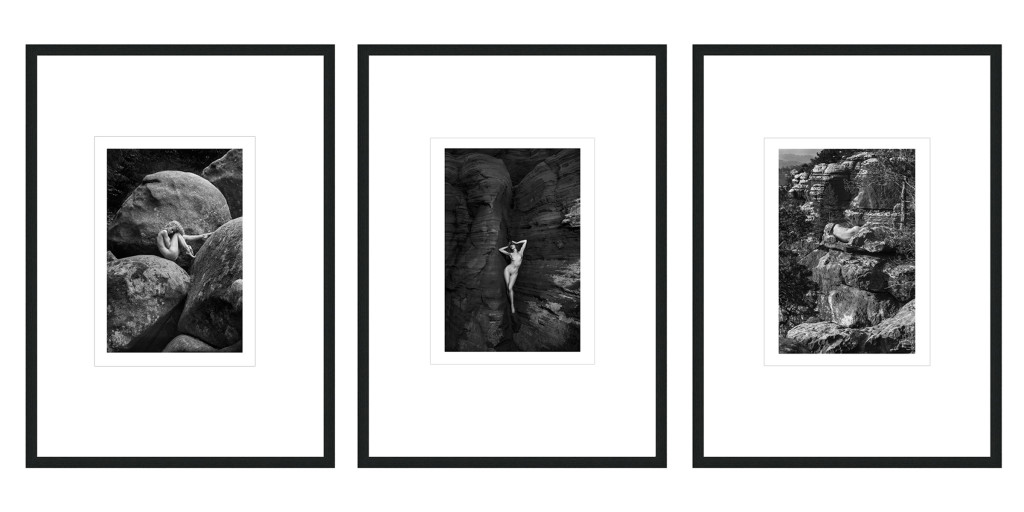 DRUCKE sind i. R. erhältlich als
hochwertige Pigmentdrucke Baryt auf Fine Art Papier (Hahnemühle Photo Rag 308g), gefertigt bei Grauwert/Hamburg in den Formaten 20 x 20, 30 x 30 und 40 x 40, bzw. 20 x 30 cm und 30 x 45 (ungerahmt) und auf Künstlerleinwand (Canvas Artist Pro) in den Formaten ab 90 x 60 cm ab und 120 x 80 cm, jeweils limitiert auf 17 Exemplare je Motiv, nummeriert, signiert, benannt und datiert auf der Rückseite, auf Wunsch im Klapppassepartout. Andere Größen auf Anfrage.
Nehmen Sie gerne Kontakt mit mir auf oder besuchen Sie die
Galerie Überlingen, Hochbildstraße 22 a, 88662 Überlingen am Bodensee, Öffnungszeiten: DI bis FR 9-13 und 15-18 Uhr, SA 10-13 Uhr. Dort können Sie Ihre Wunschmotive auch professionell rahmen und montieren lassen.
oder schauen Sie im Onlinestore Artfinder vorbei.
***
PRINTS are usually available as
high quality archival pigment baryta prints on fine art paper (Hahnemuehle Photo Rag 308g), manufactured by Grauwert/Hamburg in sizes from 8 x 8, 12 x 12, 18 x 18, resp. 8 x 12 and 12 x 18 inch from (unframed) and on art-canvas (Canvas Artist Pro) in sizes 40 x 24 inch from, all limited to 17 pieces, nummbered, signed, named and dated on verso, inside a folded mat by request . Other sizes by request.
Galleries: Galerie Überlingen and Artfinder
________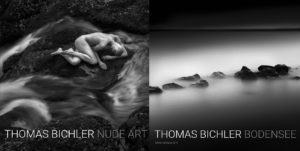 COFFEE TABLE BOOKS (Bodensee and Nude Art)
________
KALENDER / CALENDARS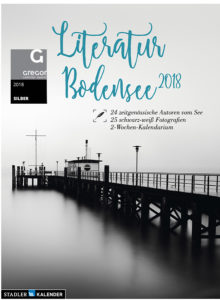 Literatur Bodensee 2018, Verlag Stadler: ISBN: 978-3-86192-747-1

Kalender simbiosa 2017 . Akt am Wasserfall>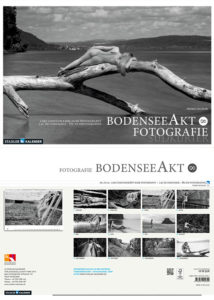 BodenseeAkt / Lake Constance Art Nude Photography, Stadler Panorama-Kalender, Verlag Stadler: ISBN 978-3-86192-535-4, EVT 31.03.2015

simbiosa – women | rocks | water 2017;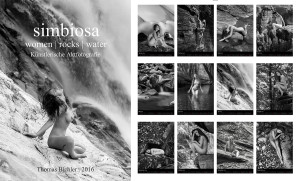 simbiosa – women | rocks | water 2016;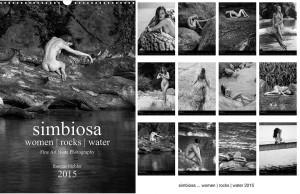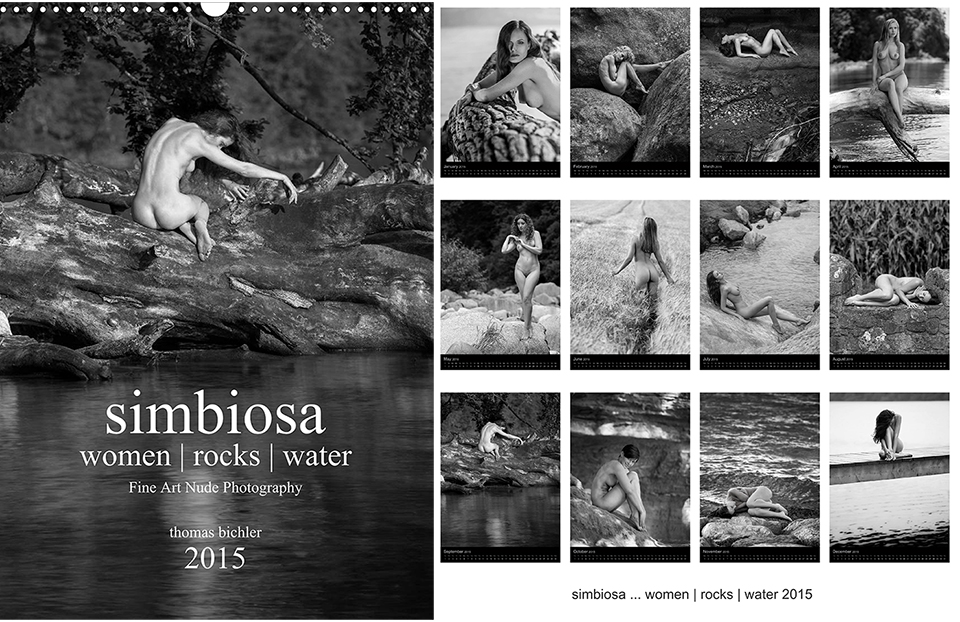 simbiosa – women | rocks | water 2015;